Bombabird by Chelsea Erdner
Effortlessly Thoughtful
Every detail on every piece belongs right where it is, and that creates a sense of naturalness to it, as if the clay, form, and glaze were all meant to be like this.
And it is. Chelsea tirelessly creates pieces with unique glazes and textures that takes incredible amounts of practice and trial to perfect.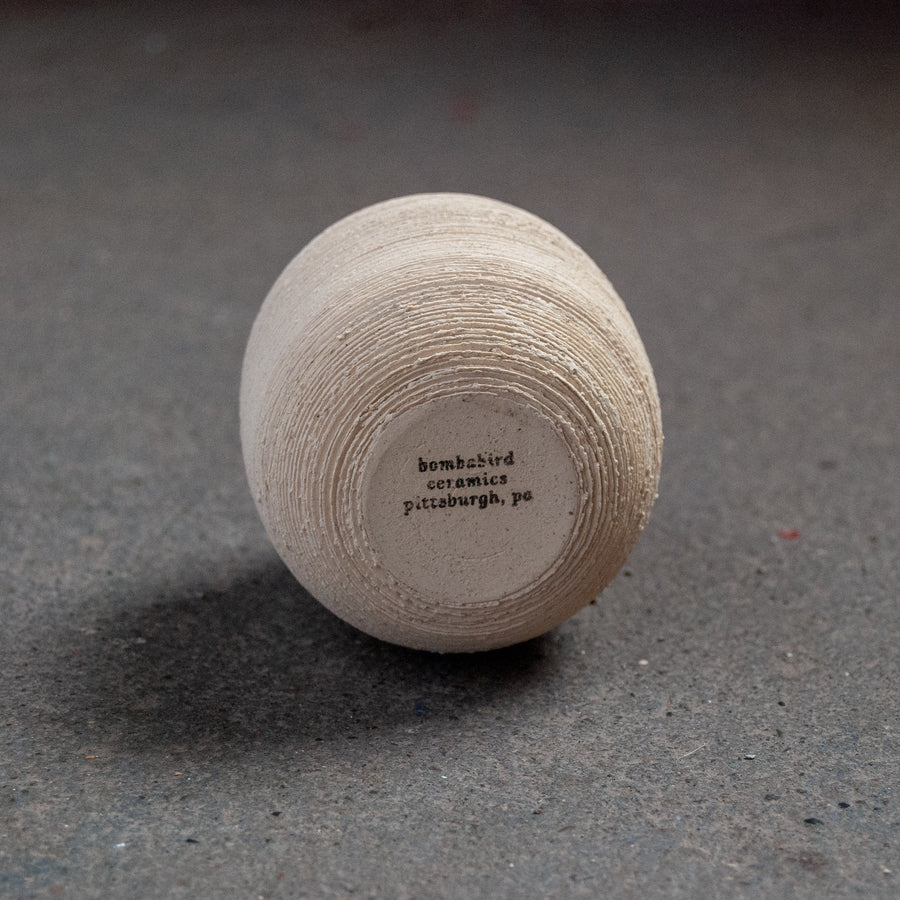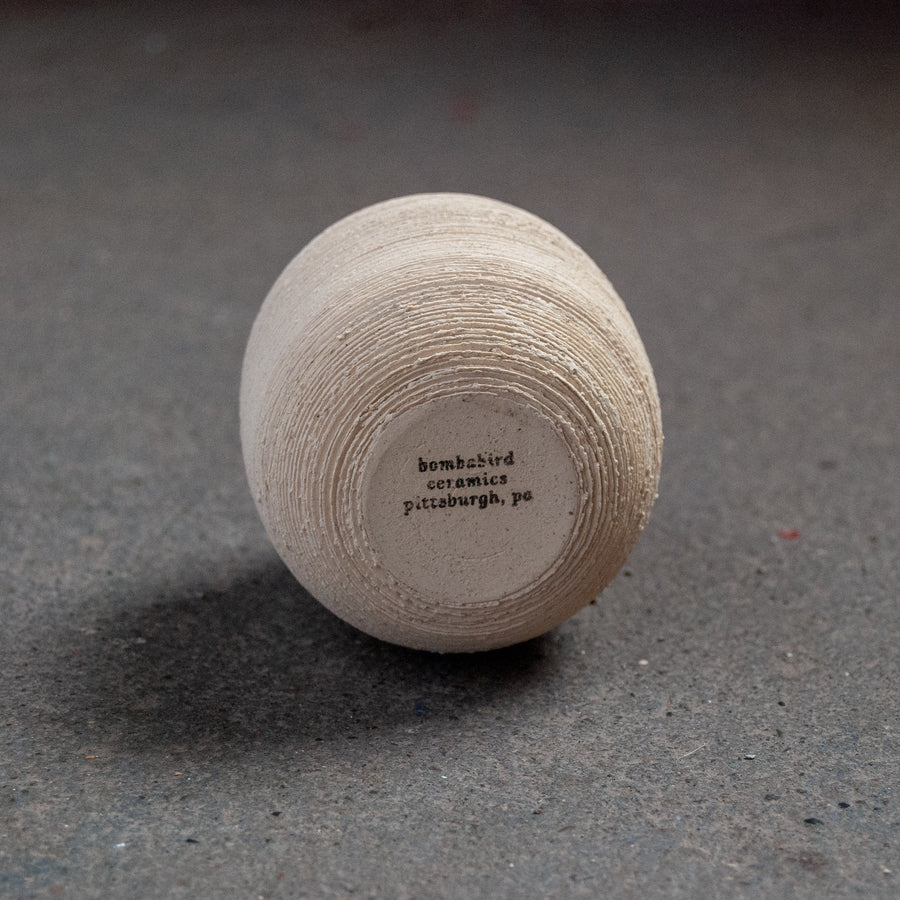 A Ceramics Life
Growing up, Chelsea practiced making ceramics, starting with pinch pots early on. Since then, it's always been a part of her life, especially now as a full-time ceramicist.
Chelsea works out of a community studio in Pittsburgh and a personal studio in her home. The practice and work of ceramics has even become a part of her most sacred place. Gathering inspiration from everywhere around her all the time, new forms and ideas often come to her as she closes her eyes to sleep.
Texture
Along with elegant forms and colors, Chelsea's work sings with texture. Each piece has a unique feel to it, and it's evident these feelings are created with intention.
This Bombabird collection features pieces named by surface textures, like Ribbed, Lined, and Bumpy - and it's for good reason. These pieces personify those traits to the point that they become representative of tactile sensations.